Webinar: CFPB Small Business Loan Data Collection Rule
Webinar: CFPB Small Business Loan Data Collection Rule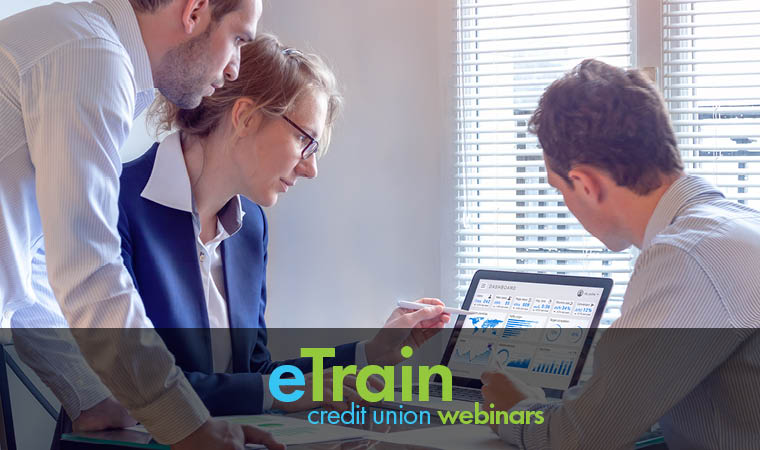 Description
RELEASE DATE: NOVEMBER 20, 2023
ESTIMATED DURATION: 60 MINUTES
Operators of small and local businesses finance their enterprises through a variety of sources, including loans from credit unions. However, there is currently limited data on small business entrepreneurs' access to credit, and no comprehensive information available about small business lending.
For decades, the government has assembled data pursuant to Congressional mandates on residential mortgages. Now, the Consumer Financial Protection Bureau (CFPB) has finalized a rule to increase transparency in small business lending, promote economic development, and combat unlawful discrimination. The rule will work in concert with the Community Reinvestment Act, which requires certain financial institutions to meet the needs of the communities they serve.
In this program we will discuss
how to comply with the new requirement to collect data on loans to small businesses.
whether the rule applies to your credit union
which borrowers it covers
what data you must collect
when compliance starts
how to collect and report that data
MEET THE PRESENTER
Joseph K. Goldberg retired from NUCA as Director of the Division of Consumer Compliance Policy and Outreach at the end of 2021. In that role, he provided agency guidance on consumer protection issues, developed examiner and industry training, and oversaw the NCUA's fair lending examination program. Joe's more than 40 years as a lawyer were spent working in the realm of consumer law. He taught consumer law courses as an adjunct law school professor, led the Bureau of Consumer Protection in the PA Attorney General's Office, and litigated innumerable consumer law cases. In retirement, Joe presents on various consumer compliance and fair lending issues and provides consumer compliance instruction to NCUA examiners. He also works part-time as an arbitrator for the American Arbitration Association.
---
Webinar Pricing
• $390 – Non-member Price
• $195 – Member Price
• $0 – PLP Price
---
For more info contact:
Liz White
1-801-973-3400
liz@utahscreditunions.org