Ray D. Hagen
was inducted into the credit union hall of fame on
March 23, 2002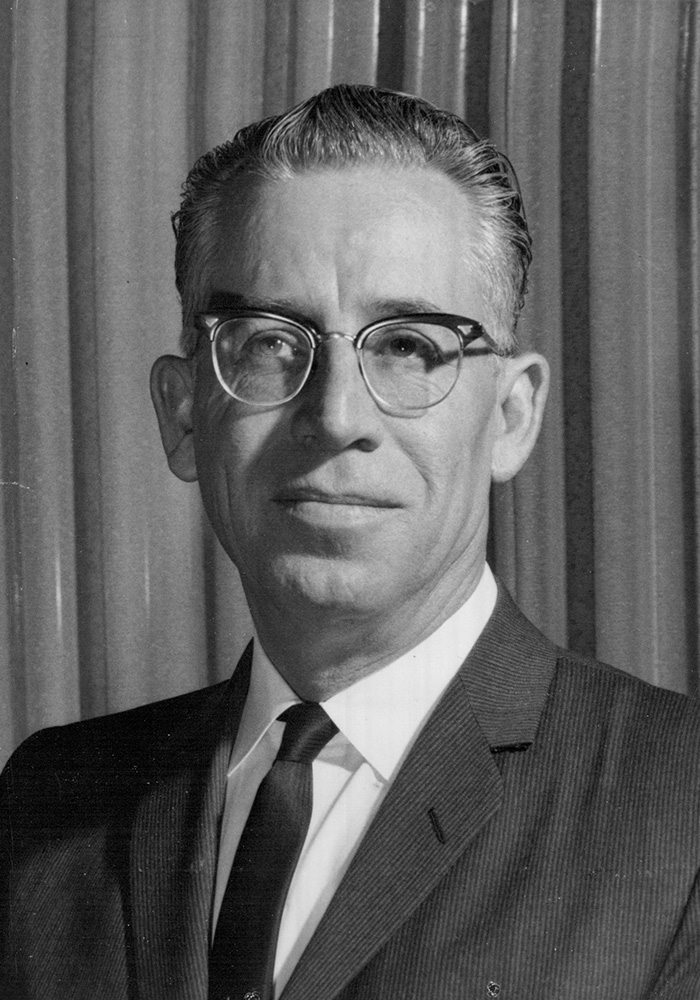 The life of Ray D. Hagen epitomizes the credit union spirit of giving one's self while seeking little in return. He spent 31 of his 59 years dedicated to the development and growth of the credit union movement. When Federal Employees Credit Union (later America First Credit Union) was organized in 1939, he was one of the original incorporators, and accepted a board position. In 1945, he became the president of the fledgling credit union, a post he held until his passing in 1970.
Ray worked to make his credit union the best possible benefit to its members. For many, this would have been enough, however, Ray also shared his leadership and vision at the state and national levels.
At the state level, he served on the board of the Utah League of Credit Unions, most notably as its chairman and as a member of the League's Founders Club. He served on the State Board of Credit Union Advisors, appointed by Utah Governor Calvin Rampton, and as a director of the Electronic Data Processing Corporation of Utah (EDP).
At the national level, Ray was a well-respected director of CUNA International and a charter member of the Credit Union Executives Society (CUES). CUNA Mutual Insurance Society was also a recipient of his leadership as he served on the Board of Directors of CUMIS Insurance Society, Inc. During his tenure on the board of CUNA Mutual, he helped champion international operations, the National Youth Involvement Board, and a war exclusion policy in order to honor claims on behalf of military personnel involved in the Vietnam War.
Ray Hagen demonstrated the finest qualities of leadership and dedication to the credit union ideals.