N. Keith Carroll
was inducted into the credit union hall of fame on
March 12, 2005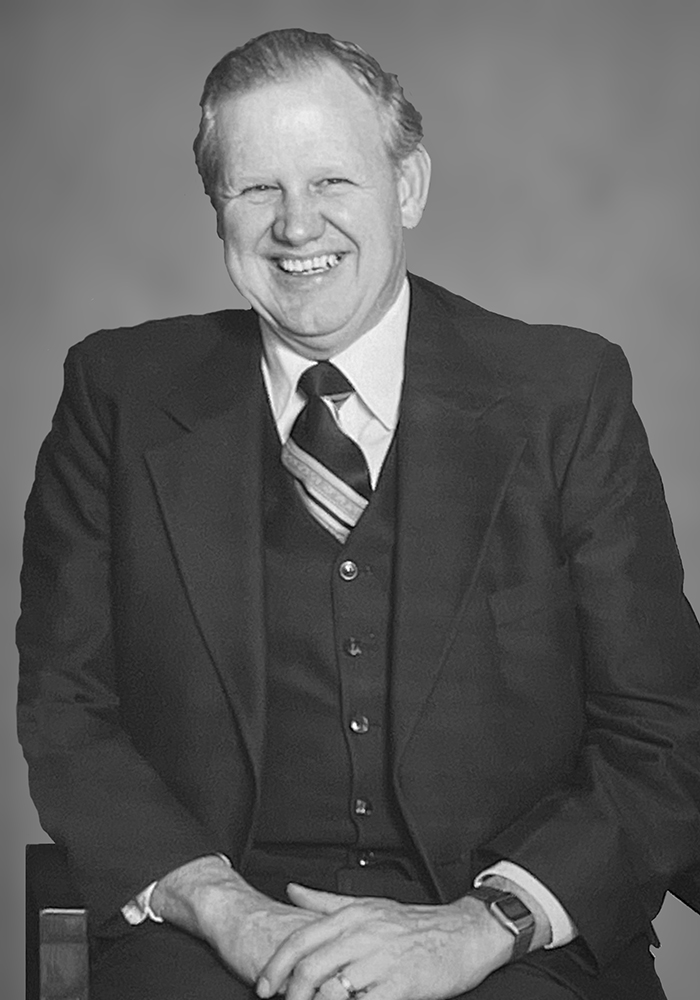 In 1955, the First Presidency of The Church of Jesus Christ of Latter-day Saints approved a proposal to create a credit union for its office employees. With only 71 initial members, $697 in savings, and $200 in loans, the entire credit union was run out of Keith Carroll's fourth-floor office in the old Church Administration Building. By the time Keith Carroll retired 36 years later, Deseret First Credit Union had vastly outgrown that small office and had over $60 million in assets. This was in due, in no small measure, to Keith Carroll's considerable talent, dedication, and hard work.
Keith was one of the first members of Deseret First Credit Union's initial board of directors, which included future LDS Church President Gordon B. Hinckley. Keith's service for the credit union took a decidedly "hands-on" approach: all records had to be kept by hand, and, in the early days, all records were written in Keith Carroll's handwriting. Their members and their deposits nearly tripled in that first year, and within 10 years the credit union had grown to over $1 million in assets.
Although another business manager was eventually hired to lighten the load, Keith remained active on the Deseret First board, serving as board president through the 60s and 70s, and participating in the purchase of the credit union's first building in 1973. Five years later, the board of directors turned to Keith to assume the role of credit union manager, making Keith Carroll the new president and manager of Deseret First Credit Union in 1978.
He served in that position for eleven years, approving the issuing of share drafts (checks) and draft-guarantee cards. He also oversaw mergers with the Utah-Idaho Sugar Credit Union in 1979, the Beehive Clothing Mills Credit Union in 1980, the Deseret Book Credit Union in 1982, and the Bonneville First Credit Union in 1991.
"People Helping People" was more than just a motto to Keith Carroll. He was a true leader and tireless advocate for credit union principles. His influence will be felt among credit union members for generations to come.