Robert D. Kent
was inducted into the credit union hall of fame on
March 23, 2002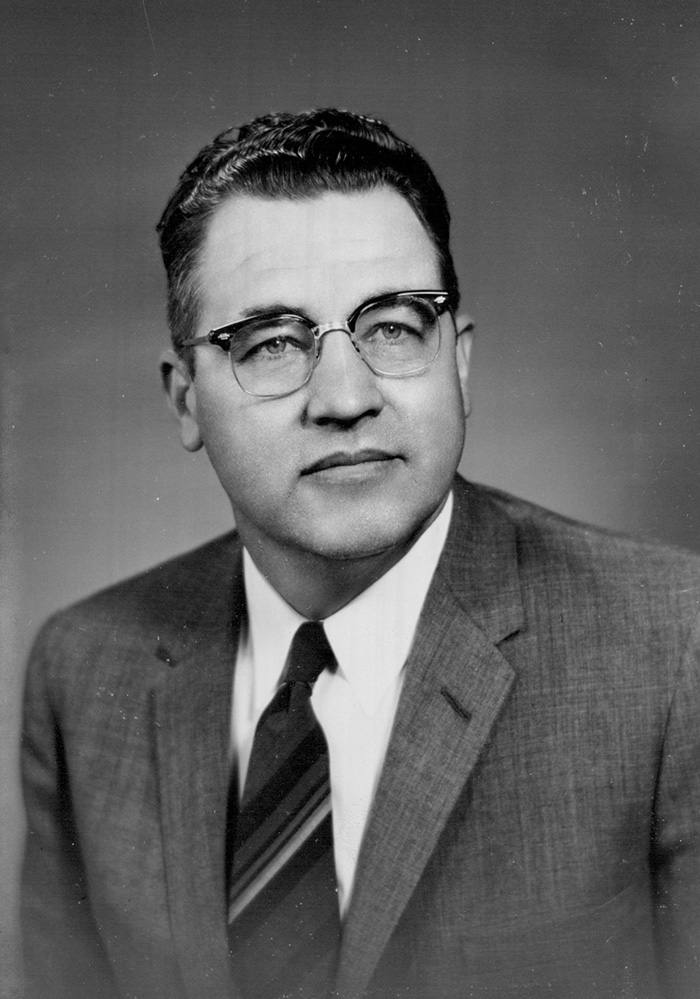 When Bob Kent became manager of his credit union, the credit union consisted of Bob and a coffee can. Perseverance, dedication, and innovation became the hallmarks of an amazing credit union career.
Bob spent over 26 years at the head of Utah State Employees Credit Union (now Mountain America Credit Union). When he retired in 1981, the credit union that had once been just a coffee can had blossomed into a major financial institution serving over 45,000 members and boasting an array of impressive services. Known as a progressive manager on the cutting edge, he pioneered share drafts and was the first in Utah to offer them to his members. Not stopping there, his credit union was also the first in the state have an ATM and the "Swift Cash" line of credit
In addition to building his credit union, Bob dedicated considerable amounts of time and energy to building the movement both in Utah and nationally. Early in his career, he was elected to the Utah Credit Union League Board and served as chairman. He maintained a position on the board during his entire career, carefully guiding the League through many perilous times. He chaired untold numbers of League committees over the years and was a member of the League's Founders Club.
Bob served 21 years as a national director of the Credit Union national Association (CUNA). He was a vice chairman of CUNA, a director of CUNA Service Group, and a director and chairman of CUNA Supply Corporation. He brought vision and leadership to CUNA when the movement was undergoing incredible change.
Robert D. Kent took the risks and was a true pioneer of service delivery for the credit union movement.